Mon. Nov. 5th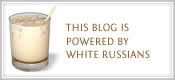 Hello my otaku lovelies. See, I told you I'd try to show up around here more often. You love spammers rock, btw. I couldn't ask for a better padawan Raina, though I've been a crappy master of late. And for that, I am very sorry. Gosh, my heart was giving me fits today, bend over and come back up it starts, stand up, it starts. Annoying. This evening was about the worst it's been.
I'm glad a little sharing of Regina sparked some interest in some of you. There are plenty of her videos on [youtube] for those of you who'd like to hear a little more. Our beautiful lady can never have too much love.


I have to wonder if those of you who are quite used to me by now, do you even notice my randomness anymore? My random side track thoughts just the norm?


Anyway, what I really want to share with you was a Harry Potter spoof. Just a little something to bring a smile to your lovely faces and who knows, maybe a little laugh on this fine Monday night/Tuesday morning. Cheers.


Harry Potter with Lindsay Lohan



Harry Potter With Lindsay Lohan - The most popular videos are a click away