myOtaku.com: chibisasukelover

Welcome to my quiz results page. This section features the results from every quiz I've ever taken. 10 quiz results are listed per page, in reverse chronological order.


Result Posted on 10/05/07:
i get kenshin a lot in these quizzes! XD maybe its conspiracy....?





Result Posted on 10/05/07:
neat! *note to self--watch more f***ing chobits.*





Result Posted on 10/02/07:
well, i have a shitload of self confidence---none the less i love my result =D





Result Posted on 10/01/07:
OMGRSH IM A SAMURAI AWESOMENESS



What Type of Warrior are You. (For Girls AND Boys) Long quiz. Be prepared.

You are a samurai.You are skilled, balanced, and deadly. You hold honor to your highest value. As a samurai, you not only know how to fight, but you also know the skills on how to live.(i.e. cooking, household chores, e.t.c) You protect your homeland, and village against any threat that might ovepower it, and would never leave any of your comrades behind. You are the right person to go to for advice, for you are wise beyond your years. You fight for what you believe in, and also for what is right, nothing else!Weapon: KatanaValue: HonorFeelings: calm and confident
Take this quiz!


Quizilla | Join | Make A Quiz | More Quizzes | Grab Code


Result Posted on 09/22/07:
well what do you know! i AM euphoria, arent i???? :DDDDDD





Result Posted on 08/23/07:
YAY IM ZATCH! kinda bad cuz i guessed at most of the questions....*note to self---watch more zatch bell.*





Result Posted on 07/30/07:
OMG LOL IM BABY DANTE XD wanted to be baby sasuke or baby sesshy or baby roy.....but oh well :D





Result Posted on 07/29/07:
WOOOO!!!----neji thinks im a slut? *goes to emo corner*



Which Naruto Character would date you, and what would you look like? [[Pics in Results]]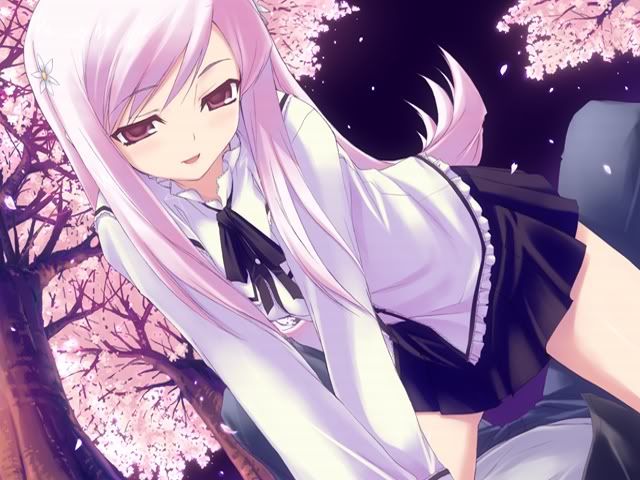 You are Kita! You are VERY sexy and VERY hott!Every man wants to be with you, every girl wants to be you!That is why most men are jelous of your lush boyfriend......Kiba! That's right! You and Kiba both have a passion for dogs, that is when Kiba's sister introduced you to him! You have became great friends and now great lovers.You can't go a week without each other, and you miss eacother when Kiba goes away on missions. You are a seductress, however, and he loves experimenting with you, if you know what i mean. Prepare to die, the fangirls will be after you now!The other characters think you are:Naruto: HOTT!!! *_*Sakura: Cute couple, but i don't think she wants him for his love...Sasuke: If i had time for some fun, she would be the girl...Kakashi: She's as naughty as the girls in my book! O_OShikamaru: Poor Kiba. How Troublsome...Ino: I wanna be just like her! *squeals*Chouji: WOW! Kiba: I love you <3, she's so sexy!Akamaru: *Growls, Snarls* (Me: I think he's Jelous!*Shino: A bad Couple.Hinata: I don't think Naruto would like it if i were like that...Gaara: Not bad...Kankorou: HOTT!!! I LOVE HER!!Temari: OMG! Horrible couple!Neji: Her destiny was to become a slut...TenTen: I don't think they suit.Rock Lee: I think they only are together because of, well, you know what...Konohamaru: *Faints*Orochimaru: I will kill them...Kabuto: *smiles*Tsunade: HA! my boobs are still bigger...Jiraiya: HOTT!! Nice couple, i remember spying on her at the lake for my research...
Take this quiz!


Quizilla | Join | Make A Quiz | More Quizzes | Grab Code


Result Posted on 07/25/07:
*sniff* heres a tip----dont take this quiz while watching the saddest part of the land of waves arc in naruto....*sniff*



What kind of lover are you? (Beautiful anime pictures)

Your kind of love can make goddess' jealous. You're love is goddess worthy. Every day and second you're with your significant other, it feels like a dream. Both your souls are pure, at least, when you're together. You are kind to others besides your lover because you pity how their souls can be so tainted.
Take this quiz!


Quizilla | Join | Make A Quiz | More Quizzes | Grab Code


Result Posted on 07/25/07:
sweet.



Which Kingdom Hearts 2 world are you (pictures, icons, elaberate answers)

You are the Kingdom Hearts 2 world Halloween Town. You don't necessarily feel you are appreciated enough. Always wishing to be the center of attention, you long to feel the sense of purpose. Though it seems no one likes you, they do. You have awesome friends, but they don't seem to fill the empty gap deep within you. So you have turned to the only answer you think there is: excitement.Feeling: UnentertainedSong title: The best is yet to comeColor: Grey for fright, ambivalence and confusion.Character: Jack SkellingtonHalloween Town icon:

Take this quiz!


Quizilla | Join | Make A Quiz | More Quizzes | Grab Code
Pages (9): [ First ][ Previous ] 1 2 3 4 5 6 7 8 9 [ Next ] [ Last ]