I'm kind of sad right now because today I found out that my Uncle's dog, Oliver (who used to be my dog) has to go into surgery tomorrow! Just two years ago he had to have surgery because of a problem in his neck. I cried too hard then! We seriously thought he was going to die and it's a miracle he survived. We ended up giving him to my Uncle because he couldn't handle playing with my other dog, since he's only weighs around 3 lbs and need to recover. Well now he's going in for a problem in his stomach, but I don't think it's serious. I'm still a bit worried though and hoping he's going to be alright. Aww poor doggie I love him so much! I'm just trying not to think about it :/
Hmm so pretty much all I did today was sit in my room listening to the thunder, and jumping every three seconds. I swear it hasn't stoped raining all summer! What's up with that? Anyways after that I watched fuse.. I was surprised they showed a Dir en Grey video. I was like yay! But my tv went out AGAIN cause of the stupid thunderstorm.. we have crapy satellite.
Well I guess i'll post some lyrics.. these are probably my fav! It's just so sad.
Concrete Angel-

She walks to school with the lunch she packed
Nobody knows what she's holdin' back
Wearin' the same dress she wore yesterday
She hides the bruises with linen and lace

The teacher wonders but she doesn't ask
It's hard to see the pain behind the mask
Bearing the burden of a secret storm
Sometimes she wishes she was never born

Through the wind and the rain
She stands hard as a stone
In a world that she can't rise above
But her dreams give her wings
And she flies to a place where she's loved
Concrete angel

Somebody cries in the middle of the night
The neighbors hear, but they turn out the lights
A fragile soul caught in the hands of fate
When morning comes it'll be too late

A statue stands in a shaded place
An angel girl with an upturned face
A name is written on a polished rock
A broken heart that the world forgot

Let's see.. can you guess who this is?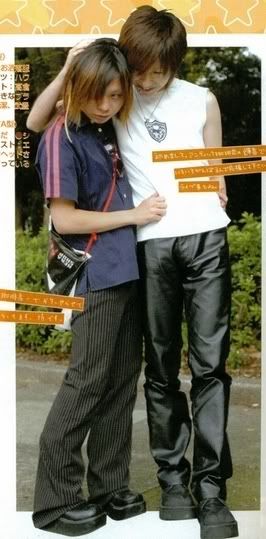 Well have a nice day everyone.