Welcome to my quiz results page. This section features the results from every quiz I've ever taken. 10 quiz results are listed per page, in reverse chronological order.


Result Posted on 08/02/07:






Result Posted on 06/01/07:
YAY!! I'M ESEON!!!





Result Posted on 03/23/07:






Result Posted on 12/17/06:
OH YEAH! I GOT GAARA!!! I LOVE GAARA!!...if you wanna know why, leave a message!





Result Posted on 10/08/06:






Result Posted on 09/17/06:
OMG I got the TWINS!!! *excited*



Who are you most suited with the Ouran High School Host Club ?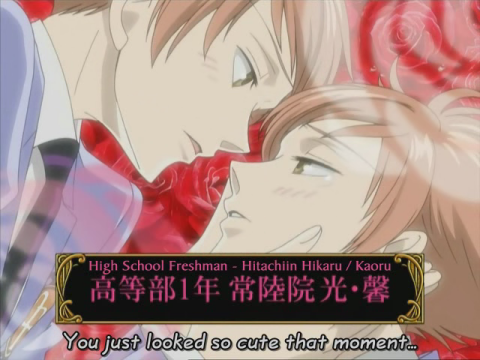 First Name: Kaoru and HikaruLast Name: HitachiinJapanese Way: Hitachiin KaoruBirthday: June 9Sign: GeminiHeight: 5 feet 9 inchesBlood Type: BSchool: Ouran High School (Private Institution)Grade: First Year, Class AStatus: Wealthy lineageFavorite Subjects: English, Modern LiteratureFavorite Foods: Italian, anything super spicyPersonalities:*- One word for their personalities is "dry." Very avid about things they are interested in but quite apathetic toward things they are not.*- Unlike Tamaki, they are wholly calculating in their customer relations. They think women are easy. Still, they're just kids, so they sometimes do unexpected things. (i.e. In "Hunny's Bun-bun," they were "pretending to be scared," but in the end, they were genuinely upset.)*- They're not really partial to spicy foods, so much as being contrary by eating whatever's "so fiery that nobody else dares try it." They do love maple syrup, though. Perhaps not the most ideal dining companions
Take this quiz!


Quizilla | Join | Make A Quiz | More Quizzes | Grab Code


Result Posted on 09/17/06:
Hey! That's the real color of my eyes!! Sweetness!





Result Posted on 07/31/06:
I knew I liked this guy the first time I saw him^^ even though I'm afraid of him...





Result Posted on 07/31/06:
Oooo! I got Gaara! YAY!





Result Posted on 07/29/06:
yay I'm a cool person^^