Before I get to the fanfic SOME NEW ART HAS BEEN POSTED!!!!:
And now some MORE GIR PICYS!!!!: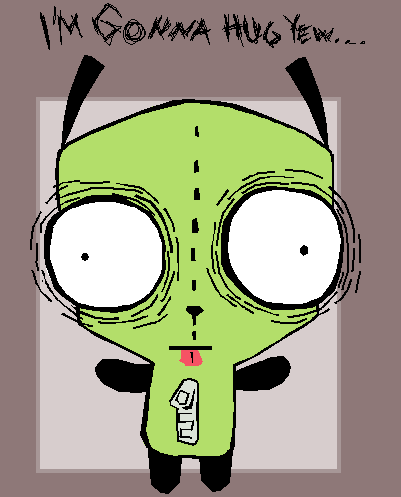 Awwww...HE WANTS TO HUG YOU!!!! I wonder what a hug from Gir would feel like.....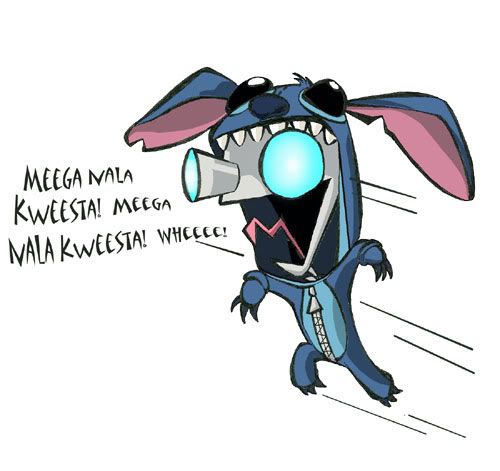 I love the Stitch costume!

Gir keychain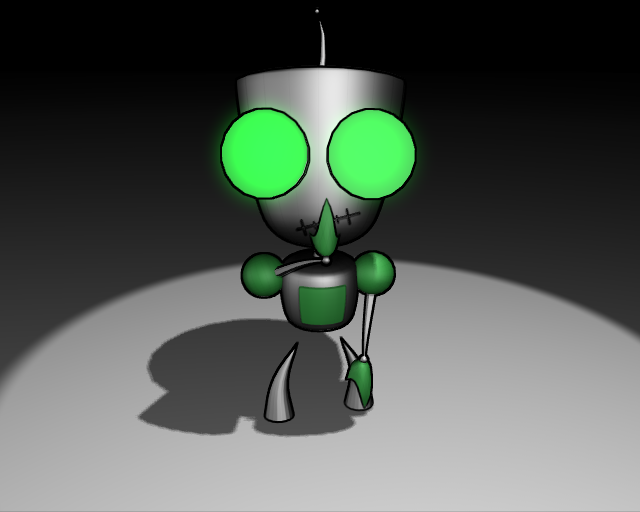 3-d ish Gir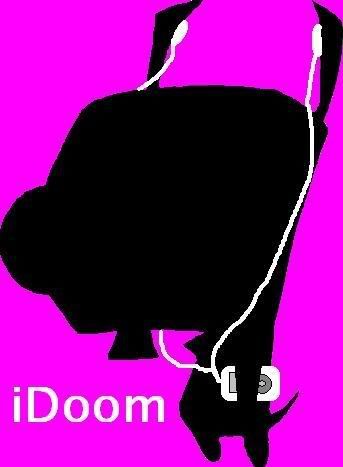 I-DOOM!!!!! Love to listen to that!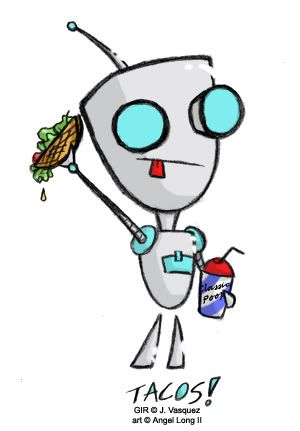 TACO TACO TACO!
HERES PART 2 OF THE FANFIC!!!!!! ENJOY!!!!:
……….At DIB'S HOUSE………..
GIR: OOOOOO, DIBY'S HOUSE!!!! Oh yeah, gotta put my disguise on! *opens up pak and takes out disguise*
GIR: YAY!!!! MY MASTER GAVE ME A SPARE! WHAT A DUDE! *slips on disguise and zips it up*
*hologram of Zim pops out of GIR'S head*
Zim Hologram: GIR!!! WHATS THE HOLD UP?
GIR: I was putting on my disguise you gave me, master, that's all
Zim Hologram: Okay, NOW GET OUT THERE AND DEFUSE DIB!!!!
GIR: UH……OKAY?!
Zim Hologram: THE PLAN GIR!!!! If you forgot it I will be here, and I placed a recording of me saying the plan alright? Cause I knew you would forget.
GIR: OKAY!!!! YOU ROCK MASTER!!!!
Zim Hologram: ….Don't ever say that again….
GIR: GOT IT!!!!! I'M GOING NOW!!!!!
Zim Hologram: this is your master…..SIGNING OFF!
*hologram screen goes back into GIR'S head*
GIR: *walks up to Dib's house and rings door bell*
*Dib answers the door*
GIR: HI!!!!!!!! WHATS UP DIB???!!!
Dib: …….uh OKAY….what are you doing here? And that disguise isn't fooling anyone especially me, the obsessive, compulsive DIB!
GIR: Awwww!…..at least I tried….I guess the mission is a complete failure…..*starts walking away sadly*
Dib: WAIT! Whats your name again? And what are you talking about? What mission?
GIR: My name is GIR! And I am my master, Zim's robot servant who is lucky to have a master like Zim!
Dib: GIR! Whats the mission then?
GIR: *thinking in his empty insane head for once!* "If I tell him the REAL plan, I will be a disappointment to my master, and Zim is counting on me to do this…..eventhough I really didn't listen cause of my moosey…..I gotta LIE! I AM GOOD AT LYING!!!!"
GIR: *pause*
Dib: Well?!
GIR: You really want to know?
Dib: YES! JUST TELL ME ALREADY!
GIR: Okay, sheesh! He sent me here to…..um….annoy you by…..um…. hugging you…..and um…..getting your sister pissed off and blaming it on you….
Dib: That's his plan? Tuh, what an idiot! And I thought Zim would have something else up his sleeve!
GIR: yup, well I better start….awwww SOMEBODY NEEDS A HUG!!!!!* *runs up to Dib and squeezes him REAL tight like!*
Dib: *stammering* ……..I…..can't…..breathe…guh…my…..ORGANS!!!! HELP…..ME…..G….A…Z…!
Gaz: yeah, yeah….What is it THIS TIME DIB?!
Gaz: *looks up from Game Slave, and opens eyes squinting*
Gaz:*looks at whats happening to her brother*……kkkuhhhmmmmmm…
.AHAHAHAH!!! *bursts out laughing while crying with joy*
Gaz: What a card!!!! Whats your name little doggie?
GIR: *glances at Gaz saying his name* Its GIR! DIB loves it when I hug um don't he?!
Gaz: Yeah, sure….if that's what you want to call it GIR!
Gaz: Well, Dib, have fun SUFFERING! It's a good thing FOR YOU! *walks back into house not closing the door*
Dib: GAZ WAIT!!!! DON'T LEAVE ME HERE TO DIE! *struggles to get free*
GIR: Don't you like my hugs, Diby?
Dib: Uh NOOOO! THEY REEK OF DEATH!!!!!! *gets away from GIR'S clutches*
GIR: NOOOOOO!!!! COME BACK! I HAVE TO HUG YOU!!!!! *chases Dib*
Dib: GAHHHHHHH! *runs into house screaming and locks door*
GIR: *crashes into door* SPLAT!
To Be CONTINUED.......
LOL!!!! I THINK THIS IS THE FUNNIEST PART OF THE FANFIC I HAVE WRITTEN SOOOOO FAR! Well, nothing much else, but I am in the process of making a youtube video. The content is......A SURPRISE! I'M NOT TELLING!*zips mouth closed* AND THE SONG! The update on the homework is that I have to read pgs. 126-145.[The book only has 148 pages!] YAY I'M ALMOST DONE!!!! *dances with Gir* OKIES BYE BYES!!!!!
~Melissa[Gaz]
-I AM ZIM!!!!!!-Zim, the short, alien, green guy