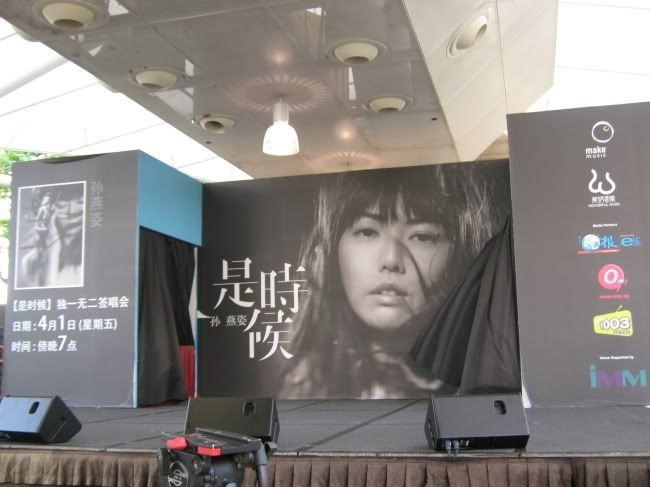 The Stage.
After that, YanZi went right into signing all the albums and there is no limit how many albums can be signed for a person [I've seen a person with FIVE albums] but each person can only queue up ONCE.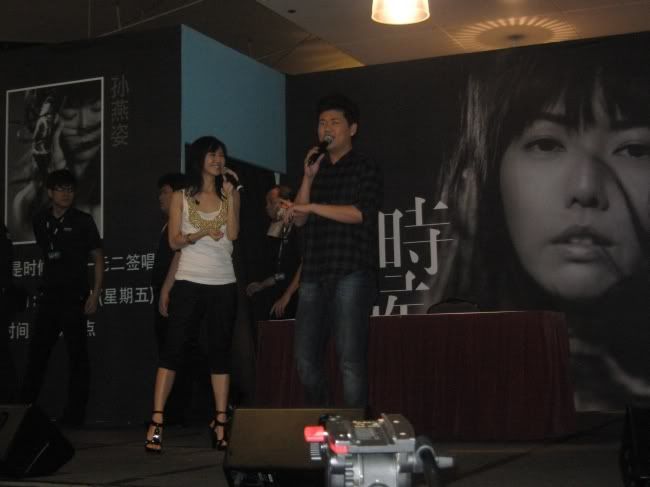 YanZi and the emcee, Cruz.
Was kinda disappointed that I can't go back to the priority area after signing my albums. I WANNA SEE YANZI!!! But she managed to look up after signing each album to say 'Thank you + winning smile' =D SO HAPPY. *uttered HI OMG, BYE AND THANK YOUUUU!!!* Hahahhaa. I sound so retarded.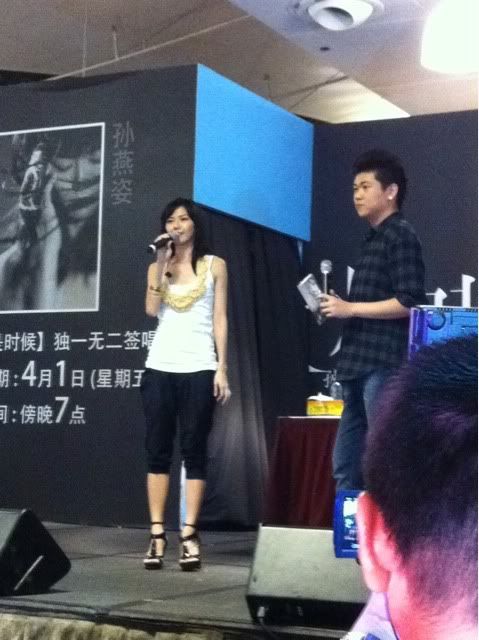 Yet another photo taken with my iphone with head WHAT THE HELL! GET OUTTA MY PHOTOS DAMMIT!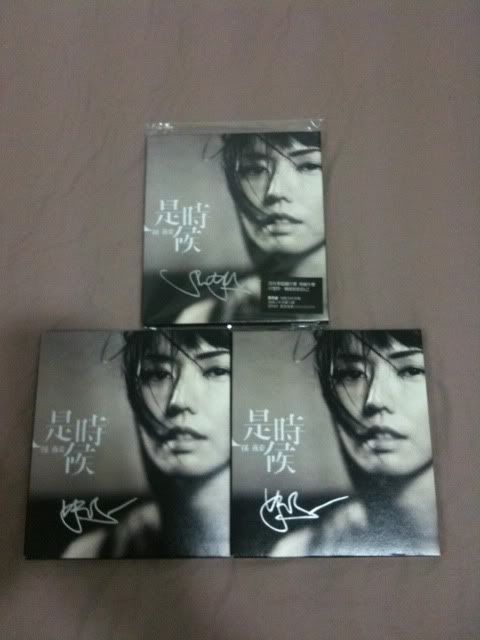 THANKS YANZI xD wished that you could sign your full name though haha.
Hanged around IMM for 2+ hours before grabbing dinner and driving back home. Looking forward for the next session *wink wink*
[Signing off @ 1:11 PM]